Rétromobile continues to endorse the transmission of knowledge: an unwavering commitment to safeguarding and promoting our motorised vehicle heritage. Pavilion 1 at the Porte de Versailles exhibition centre will therefore be featuring a new area devoted to the sector dealing with automotive engineering and skills training and transmission, and in particular to companies that have been awarded the Entreprise du Patrimoine Vivant (EPV) (Living Heritage Company) label. A number of companies with the EPV label have already confirmed their presence: Radiateur Touraine, Garage Bonne Route, Le Parapluie de Cherbourg, la Malle Bernard and Mathieu Lustrerie the Méhari Club de Cassis.

"For more than 130 years, INMA has been supporting French know-how and the professionals who possess it.
We are proud to share our common values and to be taking part in Rétromobile to raise the profile and recognition of our exceptional expertise"

Luc Lésénécal, Chairman of the Institut National des Métiers d'Art.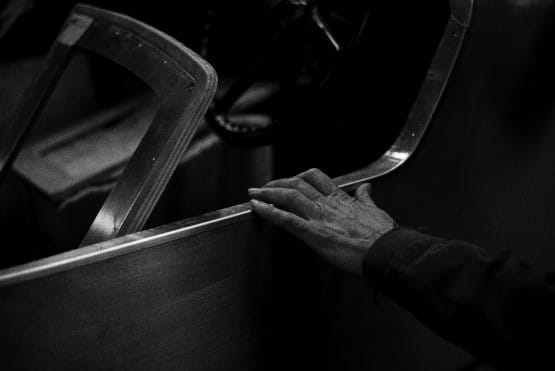 The EPV label: between tradition and innovation
A recognition of the French State, this distinction is managed by the Institut National des Métiers d'Art (INMA). It is awarded for a period of five years to French companies that combine innovation and tradition, pay particular and constant attention to safeguarding their know-how, and possess comprehensive craftsmanship and specific techniques that can only be passed on in a workshop and for which no other form of training exists.
In total, INMA lists 1,448 living heritage companies and 160,000 jobs across industrial, medical and mechanical equipment, tableware, culture and communication, gastronomy, architecture and built heritage, fashion and beauty, furnishings and decoration, leisure and transport. This final category of activities covers companies tasked with preserving expertise in the restoration of classic vehicles. In economic terms, the 86 companies in this segment employ 1,727 people and generate sales of €243 millions.
Founded in 1889, the year the Eiffel Tower was inaugurated, under the name Société d'encouragement à l'art et à l'industrie, the Institut National des Métiers d'Art calls on Master craftsmen to deliver training programmes in three main areas without which the classic car could not keep on running: woodworking, metalworking, and paintwork and upholstery. Before the First World War, and up until the early 1950s for some of the leading body builders, car bodies were made of wood.
"The issues of training, safeguarding know-how and vehicle conservation are inseparable if we are to protect and pass on to future generations this incredible heritage of the twentieth century - the motor car. We are fortunate to have these EPV companies on French soil, and we will be even prouder to welcome them to the next Retromobile exhibition,"


Romain Grabowski, Rétromobile exhibition director