Find out how to get to Rétromobile by different means: car, public transport or driver, choose the means best suited to your situation.
Come by public transport
By Metro : Line 12, Porte de Versailles station - exit 2 to access hall 1
By Tramway : T2 and T3a, Porte de Versailles - Parc des Expositions station.
By Bus : Line 39 & line 80: Porte de Versailles bus stop.
Create you itinerary: Paris region, Metro and RER.
Click here to view the underground network plan
Click here to view the bus network plan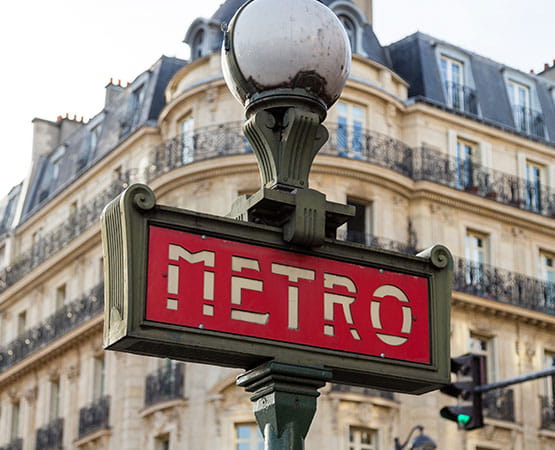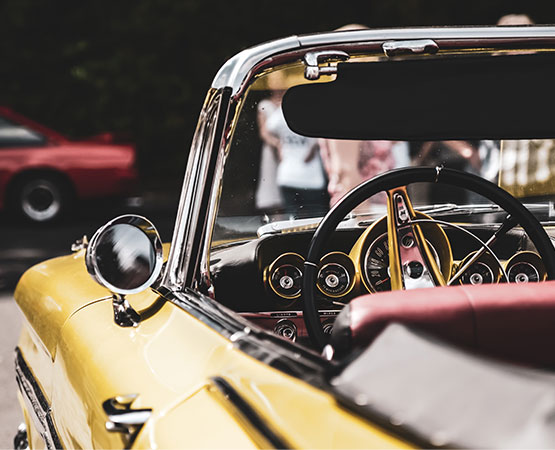 Come by car
From A1, A3, A14, A15 motorways: Paris direction, access by the interior ring road, exit Porte de Sèvres or Porte de Versailles
Exits Porte de Versailles, Porte de la Plaine or Porte de Sèvres by A3, A4, A6, A10 motorways: Paris direction, access by the Southern ring road
From the ring road: Porte de Versailles exit

Create your itinerary on mappy
Consult the traffic situation in the Paris region
The car parks at the Exhibitions park are to the T and R doors.
Free parking for ALL classic cars!
Like you, we like to drive vintage cars. So when it comes to going to your favorite show dedicated to old cars, you might as well go there in a vintage car. Don't wait any longer, take off your winter cover, check the pressure of your tires, pull the starter, turn the ignition key and join us from January 31 to February 4, 2024 at the wheel of your favorite car!
To take advantage of this offer, simply present your collector's vehicle registration card and your parking ticket at the OFFICIAL SHOP (Hall 1 C024) to collect your counter-mark*.
*Offer valid only for the Exhibition Centre parking lots.
Car parks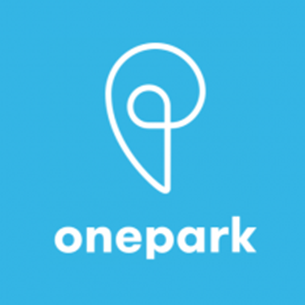 Onepark
Book easily your parking spot in advance with One park near Salon Rétromobile.

Parclick
Parclick helps you to find a parking spot near your the exhibition park.
Come by taxi
Taxi stations at the Porte de Versailles Exhibition Centre : Boulevard Lefèbvre and Boulevard Victor
To make their use easier, the city of Paris has established a new organisation of taxi stations and introduced an unique telephone number: +33(1) 45 30 30 30 (local communication rate).
You can also book your taxi by using the telephone and internet services of the taxi booking call centre.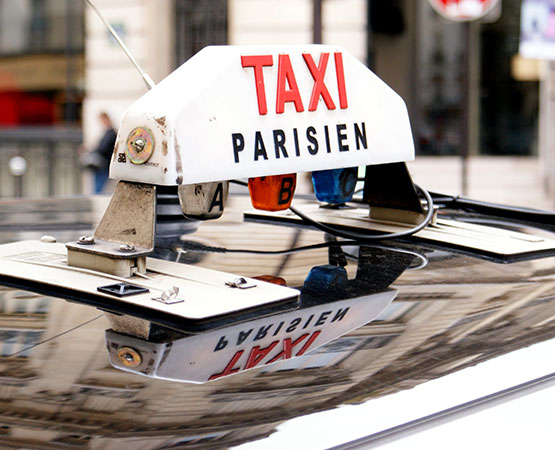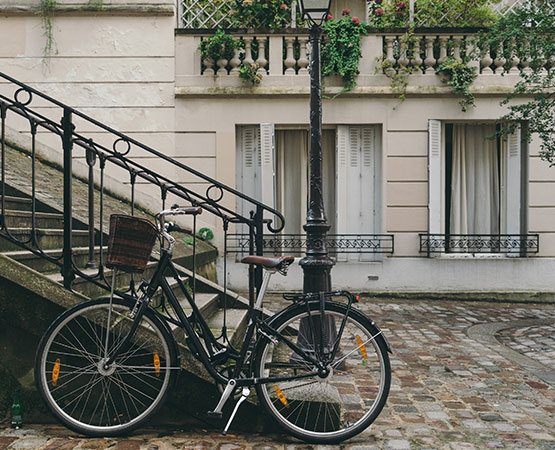 Come by Bicycle
In addition to the 200 km bicycle paths, 70 km of bus lanes are accessible to bicycles In Paris.
Parking for bicycles : From the other side of the Boulevard, there are places to put bicycles along the cycle way. The parking for bicycles at the exposition park is not accessible due to the terrorist alert.
Velib : Vélib bicycle location service
Vélib station n° 15049 - 2 Rue Ernest Renan
Vélib station n° 15107 - 42 Boulevard Victor
Vélib station n° 15061 - 12 Square Desnouettes
View the Vélib stations on a plan.
Come by plane
Attractive discounts, up to -15%, on a wide range of public fares on all AIR FRANCE, KLM and their code-shared flights worldwide.
Event ID:

40327AF

Valid for travel from : 23/01/2024 - 11/02/2024


The preferential fares granted for this event, make your booking, issue your electronic ticket, select your seat.
If you buy your ticket via AIR FRANCE & KLM Global Meetings website, your electronic ticket will carry a special mention which justifies the application of the preferential fares.
Should you prefer to process your reservations and ticket-purchase directly with an Air France and KLM sales outlet, you must keep this current document which serves to justify the application of the preferential airfares.
Keep the document to justify the special fares with you as you may be asked for it at any point of your journey.
Frequent flyer / loyalty programs of Air France and KLM partner airlines are credited with "miles" when Air France or KLM flights are used.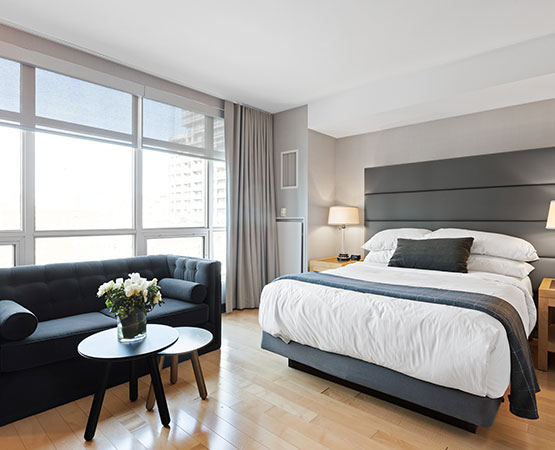 Your stay
Book your hotel now, and take advantage of discounts.
Bnetwork has made a selection of hotels ideally located around the Porte de Versailles at preferential rates for Salon Rétromobile in order to facilitate your booking process. We invite you to choose from the list of hotels and send your accommodation request to Sarah David at [email protected].
Find all the accommodation offers on the booking platform: (coming soon)